For New Added Movies And Tv Shows Follow Us On instagram And YouTube. Please help us by sharing and spreading the word.
0
(No Ratings Yet)
Loading...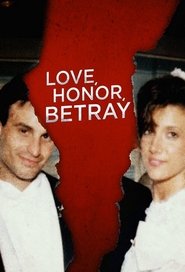 Love, Honor & Betray
Follows the stories of wives and husbands duped by their partners in dark and devastating ways, based on real-footage.
TV Status: Returning Series
Release: 2021
Other putlocker Series Online
X-Men
X-Men
X-Men, still grieving over the death of Phoenix (Jean Grey), are investigating a case of a missing mutant girl in Northern Japan. This leads them to a mysterious virus that…
Whovians
Whovians
Join the Doctor Who after party where superfans Rove McManus, Tegan Higginbotham, Adam Richard & Steven O'Donnell discuss the latest episodes, answer your questions and basically geek out about Doctor…
The Wonderful World of Mickey Mouse
The Wonderful World of Mickey Mouse
It's nothing but fun and excitement for Mickey and his best pals – Minnie, Donald, Daisy, Goofy and Pluto – as they embark on their greatest adventures yet, navigating the…
Mostly 4 Millennials
Mostly 4 Millennials
Millennial hero Derrick Beckles hosts the show millennials want to watch!
Rolling in It
Rolling in It
StephenMulhernpresentsthisnewgameshowfeaturingagiantarcademachine.Membersofthepublicpartnercelebrityguestsinthreeteamstorollcoinsdowntheconveyorbelttowincashprizes.
the slot
the slot
The Slot: Each week, The Slot will unearth established and emerging creators from the online world and showcase their original and classic viral sketches, which have made them famous around…
Who Killed Sara?
That '70s Show
Blinded by the Lights
Blinded by the Lights
An eight-episode story charting seven days from the life of a cocaine dealer whose perfectly organized life begins to sink into chaos while he is forced to make the most…
The Hype
The Hype
Competing for a career-changing Co-Sign and $150,000, up-and-coming streetwear visionaries elevate their cutting-edge designs and entrepreneurial hustle to prove their brand is the future of fashion – and worthy of…
40 Year Old Property Virgin
40 Year Old Property Virgin
First-time buyers as they try to find their first place all while navigating the opinions of family, friends and nosy neighbors.
Baek Hee Has Returned
Baek Hee Has Returned
Yang Baek-Hee (Gang Ye-Won) returns to the quiet island Sumwol for the first time in 18 years. She has changed her identity.