Putlocker is now Putlockers.tv adding over 30k movies and 200k episodes all for free and forever.
Please help us by sharing and spreading the word.
The Lincoln Lawyer Season 1 Episode 1
0
(No Ratings Yet)
Loading...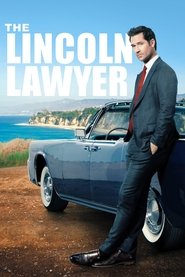 The Lincoln Lawyer Season 1 Episode 1
Following a personal and professional spiral, Los Angeles defense lawyer Mickey Haller receives an unexpected opportunity from a fellow attorney.
Serie: The Lincoln Lawyer
Director: David E. Kelley, n/A
Guest Star: Angus Sampson, Becki Newton, Christopher Gorham, Jamie McShane, Jazz Raycole, Katrina Rosita, Krista Warner, Lamont Thompson, Manuel Garcia-Rulfo, Michael Graziadei, Neve Campbell, Ntare Guma Mbaho Mwine, Reggie Lee
Episode Title: He Rides Again
Air Date: 2022-05-13
Year: 2022
Other Putlocker Series Online
Nature
Nature
Consistently stunning documentaries transport viewers to far-flung locations ranging from the torrid African plains to the chilly splendours of icy Antarctica. The show's primary focus is on animals and ecosystems…
Crank Yankers
The Real Housewives of Atlanta
The Real Housewives of Atlanta
Bravo's cameras turn to the Southern states as the network presents this inside look at the Real Housewives of Atlanta. These women handle the personal dramas that affect their affluent…
90 Day: The Single Life
90 Day: The Single Life
Six singles from the various 90 Day Fiancé series give dating another shot. Letting go of their past proves difficult as they have to go through first dates and falling…
Status: Returning Series
Saltön
Ghost Stories
Ghost Stories
When nearby construction disturbs a spiritual resting place, its disgruntled denizens do what any supernatural being would do after a rude awaking – they terrorize the local school. And that…
Mrs. Wilson
Mrs. Wilson
Alison Wilson thinks she is happily married until her husband Alec dies and a woman turns up on her doorstep claiming that she is the real Mrs. Wilson. Alison is…
Pitch Slapped
Pitch Slapped
AboutPitchSlappedLifetimeputssinginginthespotlightwithnewdocuseriesPitchSlapped(#PitchSlapped)premieringJanuary5,2016at10pmET/PT.Theeighthourlongepisodesrevealwhatit'sreallylikeintheintenselycompetitiveworldofhighschoolacappella.ThepressureisonwhentwocrosstownrivalteamsfromNewJerseyaregiventhechancetoworkwiththeworld'sbestcoachesandfaceoffinweeklycompetitions,crescendoinginachampionsingoff.VocalpowerhouseDekeSharon(PitchPerfect)willstopatnothingtogethisteam,StayTunedfromCherryHill,tocomeoutoftheirshellsandgetthemintunewhileacappellarockstarandperformancecoachDianaPreisler(BlueJupiter)guidesHighlandsVoicesfromAllendale,toharmonizetheirwaytoawin.PitchSlappedisproducedbyAll3MediaAmericaandStudioLambertAssociatesalongwithInsomniaTV,whoconceptualizedtheproject.TheseriesisexecutiveproducedbyStephenLambert,(UndercoverBoss),…WrittenbyLifetime
Red Shoe Diaries
Superwog
Superwog
Follow Superwog and best friend Johnny as their misadventures cause Superwog's primitive, highly-strung father stress as he battles to keep his delusional, but loyal wife happy.
The Lottery
The Lottery
Set in a dystopian future when women have stopped having children, "The Lottery" reveals a world staring down the barrel of impending extinction. Remarkably, 100 embryos are successfully fertilized and…
Body of Proof