Putlocker is now Putlockers.tv adding over 30k movies and 200k episodes all for free and forever.
Please help us by sharing and spreading the word.
The Ghost and Molly McGee Season 1 Episode 17
0
(No Ratings Yet)
Loading...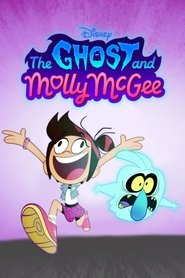 The Ghost and Molly McGee Season 1 Episode 17
When constantly lying to Libby about Scratch begins to take a toll, Molly struggles to keep Scratch a secret.
Serie: The Ghost and Molly McGee
Director: Bill Motz, Bob Roth, n/A
Guest Star: Ashly Burch, Dana Snyder, Greg Baldwin, Grey Griffin, John DiMaggio, Jordan Klepper, Jules Medcraft, Kari Wahlgren, Lara Jill Miller, Michaela Dietz, Sumalee Montano
Episode Title: Scratch the Surface
Air Date: 2021-11-20
Year: 2021
Other Putlocker Series Online
This Is High School
This Is High School
Not Available
Loosely Exactly Nicole
Loosely Exactly Nicole
Nicole Byer is living the Hollywood dream. Well, Hollywood adjacent – the deep valley to be precise – and it's not so much a dream but a struggle. With the…
Comrade Detective
Comrade Detective
In the 1980s, millions of Romanians tuned in to Comrade Detective, a gritty, sexy, communist buddy cop show that has now been digitally remastered and dubbed into English for the…
Farang
Farang
Former criminal Rickard has vanished. Fleeing Sweden and the old friends he has testified against, he abandons his name, his life, and his family to start over in Thailand. Ten…
Galavant
United Shades of America
United Shades of America
Follow comedian and political gadfly W. Kamau Bell as he explores the far corners of our country and its various groups and subcultures.
Blood, Sweat and Heels
Blood, Sweat and Heels
"Blood, Sweat and Heels" steps up Bravo's style and sass with a group of up-and-coming movers and shakers in New York's elite circles of real estate, fashion, and media. The…
The Masked Singer (AU
The Masked Singer (AU
GlobalmegastarLindsayLohan,musichitmakerDanniiMinogue,popcultureguruJackieOandAussiefunnymanDaveHugheshaveallrippeduptheirbusydiariesinordertoplaythecountry'sbiggestgameofguesswho,TheMaskedSingerAustralia.As12celebritiestakethestagehiddenbeneathbizarredisguises(likeThePrawnandTheUnicorn)thismusicalcrackunitofdetectiveswilltakeahandfulofcluesandthesoundofeachcelebrity'svoicetotryandunearthjustwhoisbehindthemask.Hostedbycompareextraordinaire,OsherGünsberg,TheMaskedSingerissettobeunmissablefamilyentertainment.Hearthemsing.Followtheclues.Guessthecelebrity.WrittenbyRubenAguirreHerrera
The Supervet
The Supervet
Dr. Noel Fitzpatrick is one of England's top veterinarians. "Supervet" showcases Fitzpatrick and his staff treating hard-to-cure ailments with innovative care and surgical techniques. The program gives the often-emotional stories…
Sunderland 'Til I Die
Sunderland 'Til I Die
This docuseries follows English soccer club Sunderland through the 2017-18 season as they try to bounce back after relegation from the Premier League.
Paranormal 911
Paranormal 911
Paranormal9-1-1revealsspine-chilling,dramaticstorieswhereanemergencycallledtoahorrifyingparanormalencounter.Thisfirst-person,grippingdrama-docseriesthrustsviewersintothePOVofboththevictimsandthe911responderswhotookthecall-Everystoryisahauntingmixofemergencysituationandhair-raisingparanormalencounter-fromthe911call,tothefirstrespondersonthescenediscoveringallisnotwhatitseems.WrittenbyKrysiaSzyszlo
Drop Dead Gorgeous