Putlocker is now Putlockers.tv adding over 30k movies and 200k episodes all for free and forever.
Please help us by sharing and spreading the word.
Mayor of Kingstown Season 1 Episode 3
0
(No Ratings Yet)
Loading...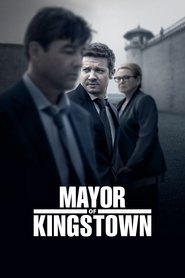 Mayor of Kingstown Season 1 Episode 3
Serie: Mayor of Kingstown
Director: Hugh Dillon, n/A, Taylor Sheridan
Guest Star: Aidan Gillen, Derek Webster, Dianne Wiest, Emma Laird, Hamish Allan-Headley, Hugh Dillon, James Jordan, Jeremy Renner, Kyle Chandler, Pha'rez Lass, Taylor Handley, Tobi Bamtefa
Episode Title: Simply Murder
Air Date: 2021-11-21
Year: 2021
Other Putlocker Series Online
The Masked Dancer
The Masked Dancer
Celebrity contestants shake their tail feathers while covered from head-to-toe in elaborate costumes and face masks, leaving audiences to guess their identities.
Unsaid Stories
Unsaid Stories
FourshortdramasinspiredbyBlackLivesMatterandexploringracisminitsmanyforms.
Science of Stupid
Science of Stupid
This show combines cold hard science with some of the craziest, most spectacular and painful user generated clips ever recorded. Richard Hammond introduces all manner of mishaps featuring brave, if…
Laetitia
Laetitia
Eighteen-year-old Laetitia has disappeared. Police quickly arrest Tony Meilhon but investigators still can't find the body. This story follows the repercussions for Laetitia's family and twin sister Jessica; the police…
Off Camera with Sam Jones
Off Camera with Sam Jones
PhotographeranddirectorSamJonessitsdownwiththemyriadprofessionalsoftelevisionandmovies,andothercelebrities(greatskateboarders,forexample),todiscusstheirdevelopmentbeforefame,theirpassionsbeyondtheircareers,andgivesthemaspacetoopenupabouttheirinsightintotheirbusinessandtheirownabilities.Filmedinblackandwhite,withafewdeepcushionchairsandsparseset,theshowreliesonSam'sabilitytorelatetotheguestsandtheirwilltospeakfreelywithhim.WrittenbyJonOsterholm
Barracuda
Digimon Adventure:
Digimon Adventure:
The new anime will take place in 2020 and will feature an all-new story centering on Taichi Yagami when he is in his fifth year in elementary school. His partner…
The Singapore Grip
The Singapore Grip
In colonial Singapore during World War Two, this epic drama follows the schemes – both commercial and amorous – of a wealthy British family as they struggle to preserve their…
Devilman: Crybaby
King Arthur's Disasters
King Arthur's Disasters
King Arthur's Disasters is a British animated series which first aired on CITV, a now defunct programming block on ITV1. The series was Co-Created by Paul Parkes and Will Ashurst,…
Kevin Hart Presents: Hart of the City
Kevin Hart Presents: Hart of the City
This eight-episode series follows Kevin Hart as he travels to different cities to explore the local comedy scenes in Philadelphia, Washington D.C., Atlanta, Chicago, Houston, Birmingham, Miami and Sacramento. Hart…
Bill Burr: Paper Tiger