Putlocker is now Putlockers.tv adding over 30k movies and 200k episodes all for free and forever.
Please help us by sharing and spreading the word.
Deadline to Disaster Season 1 Episode 5
0
(No Ratings Yet)
Loading...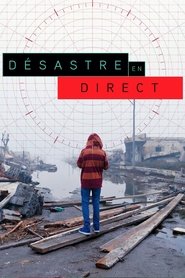 Deadline to Disaster Season 1 Episode 5
Other Putlocker Series Online
Teenage Euthanasia
Teenage Euthanasia
A former runaway teen mom is accidentally resurrected in her family's funeral home.
Long Strange Trip
Long Strange Trip
The long and unique tale of The Grateful Dead.The tale of the Grateful Dead is inspiring, complicated, and downright messy. A tribe of contrarians, they made art out of open-ended…
The Job Lot
The Job Lot
The daily troubles of the people who work in a busy West Midlands Job Centre, and the people who don't work there, or anywhere else for that matter.
Full House
Full House
Han Ji-eun is a naive writer who got swindled out of everything she owned including her house by her best friends. Stranded in China, She managed to borrow money from…
Wartime Crime
Wartime Crime
While the battlefields of WWII were a stage for acts of heroism, strategic cunning, and horrific atrocities, conditions on the home front seemed more stable. Yet from bombed-out London to…
Transparent
Welcome To Murdertown
Welcome To Murdertown
Alookatanumberofmurdercasesinsmallcommunitiesthatwentcoldbeforewitnessescomeforwardyearslater.
Tyler Perry's Sistas
Cloudy with a Chance of Meatballs
Ancient China From Above
Ancient China From Above
DocumentaryseriestakesviewersbackintimetoseeaerialfootageofhowearlierlandscapesinChinawereshaped,includingtheGreatWall,KublaiKhan'slegendarylostcityandanewly-discoveredcityfrom4,000yearsago.
Killer Ratings
Killer Ratings
Brazilian TV personality and politician Wallace Souza faces accusations of masterminding the violent crimes he reported on and rallied against.
Status: Returning Series
Cherries Wild
Cherries Wild
This fast-paced half-hour game show features two rounds of pop culture trivia gameplay, in which a team of two participants will try "Solve the Slots" in the hopes of getting…