Putlocker is now Putlockers.tv adding over 30k movies and 200k episodes all for free and forever.
Please help us by sharing and spreading the word.
0
(No Ratings Yet)
Loading...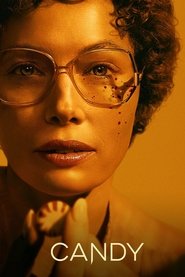 Candy Season 1 Episode 4
The truth closes in on the Montgomerys. Allan deals with the fallout of the previous day.
Serie: Candy
Director: Nick Antosca, Robin Veith
Guest Star: Antonella Rose, Aven Lotz, Dash McCloud, Jessica Biel, Jessie Mueller, Melanie Lynskey, Pablo Schreiber, Raúl Esparza, Russell Thomas, Sharon Conley, Timothy Simons
Episode Title: Cover Girl
Air Date: 2022-05-12
Year: 2022
Other Putlocker Series Online
Ramy
Ramy
Ramy, the son of Egyptian immigrants, is on a spiritually conflicting journey in his New Jersey neighborhood, pulled between his Muslim community that thinks life is a constant test, his…
T. J. Hooker
The Real World
The Real World
Each year, seven strangers in their twenties, from different backgrounds and countries, are chosen to come live together in a major city.
The Good Fight
The Good Fight
Picking up one year after the events of the final broadcast episode of "The Good Wife", an enormous financial scam has destroyed the reputation of a young lawyer, Maia Rindell,…
Frozen Planet
Frozen Planet
David Attenborough travels to the end of the earth, taking viewers on an extraordinary journey across the polar regions of our planet.
All About My Romance
All About My Romance
All About My Romance is a 2013 South Korean television series starring Shin Ha-kyun, Lee Min-jung, Park Hee-soon and Han Chae-ah. It aired on SBS from April 4 to May…
Signal
Signal

Detectives from the present and a detective from the past communicate via walkie-talkie to solve a long-time unsolved case.
Motherland
Motherland
Arapperistryingineverywaypossibletomakecontactwithhisdeadmother.Inthisratherunreasonablerequesthemeetswithfictionalcharacters,whoneverthelessareimmortal.
JonBenét: An American Murder Mystery
JonBenét: An American Murder Mystery
Who killed JonBenét? It's one of the most enduring American mysteries. Revisit the homicide that gripped the nation, with exclusive interviews and never-before-seen footage from the crime scene.
The Worst Witch
The Worst Witch
Join Mildred Hubble in CBBC's adaptation of The Worst Witch books, written by Jill Murphy.
Xscape: Still Kickin' It
Xscape: Still Kickin' It
Xscape: Still Kickin' It will follow the four original members of the multi-platinum hit '90s girl group, as they make their triumphant return to the stage after nearly 20 years…
Beach Bites with Katie Lee
Beach Bites with Katie Lee
Host Katie Lee highlights the best food to eat while island hopping.